A Cycling Experience Unlike Any Other...
the best way to see napa valley...
Experience the beauty of Napa Valley on a private cycling excursion (27, 38 or 50 mile options) that will depart from the North Yountville Park, located in the heart of Napa Valley's dining mecca, Yountville. Take the wheel of our hosts as you pass through vineyard lined avenues sharing the road with the friends of The Crush Challenge, which has previously included cycling pros past and present Alex Steida, Freddie Rodriguez, Alison Tetrick, Bob Roll, Chris Carmichael, Brent & Jamie Bookwalter, Levi Leipheimer, and Christian Vande Velde to name a few. Complete ride support will be provided by SRAM & Napa River Velo, as well as a unique stop-over ('rest stop') at the ZD Rutherford Estate. Following the ride, indulge in The Food & Wine Marketplace! Participants share their stories of the "Crush" as post-ride entertainment paired with delicious food and wine from many Napa Valley Restaurants and Wineries will round out the afternoon. $175pp with commemorative jersey / $125pp without jersey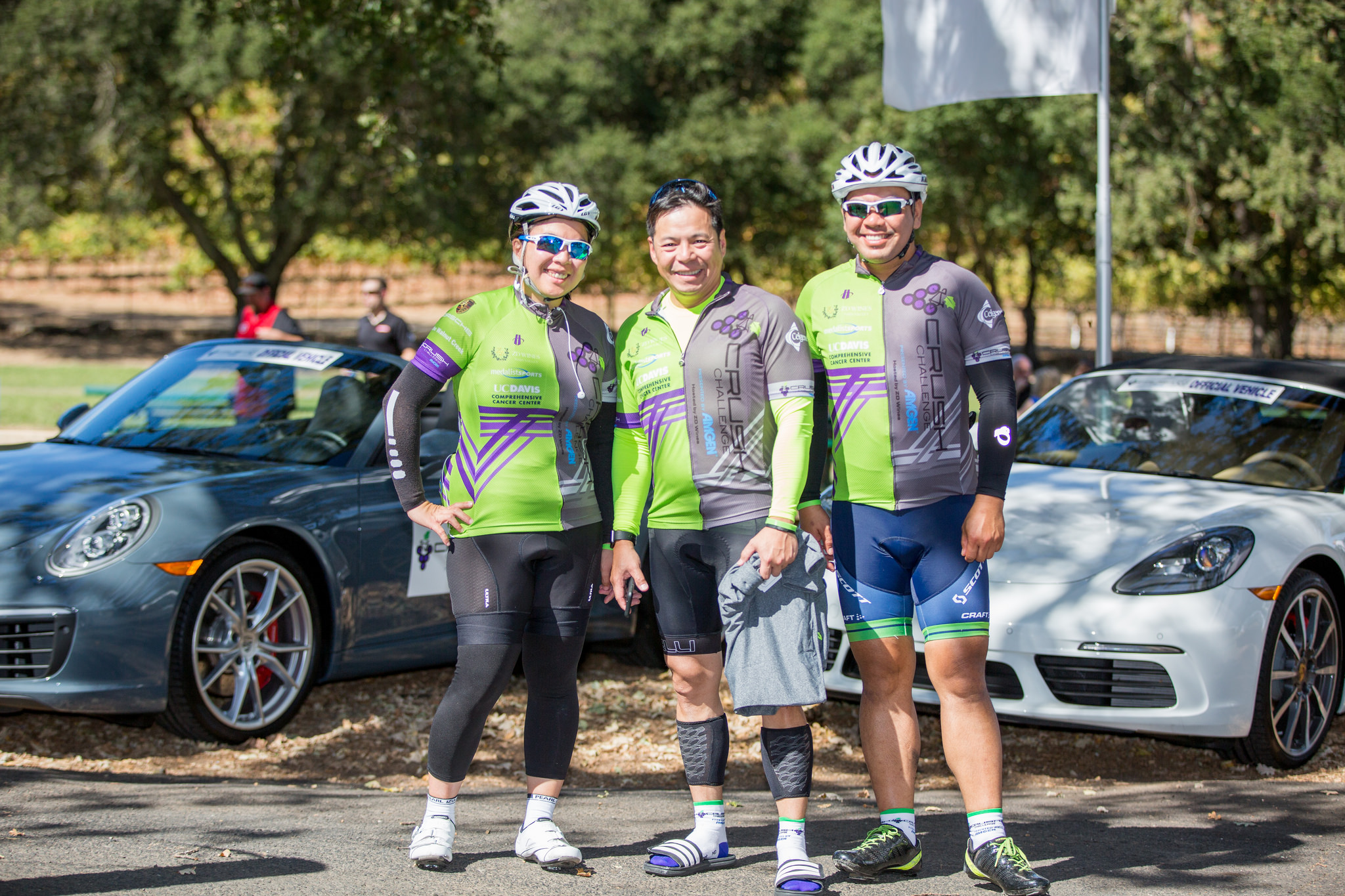 All Smiles after miles of vineyard-lined roads...
Private Ride at the Crush Challenge